The family
Wine is thoroughly hard-wired in the genetic code of our family. The vineyards around our home in Kaldir have been here since time immemorial and we tend to them with as much passion as our ancestors. A wine jug dating to the Antiquity that was found in our vineyard and is kept in a museum in Trieste bears witness to this thousand-year continuity and serves as a daily reminder of our mission – to keep the viticulture and the winemaking tradition alive and prosperous. Albert and Nikola and their father Livio Benvenuti have the role of the protectors of our region and our family's tradition.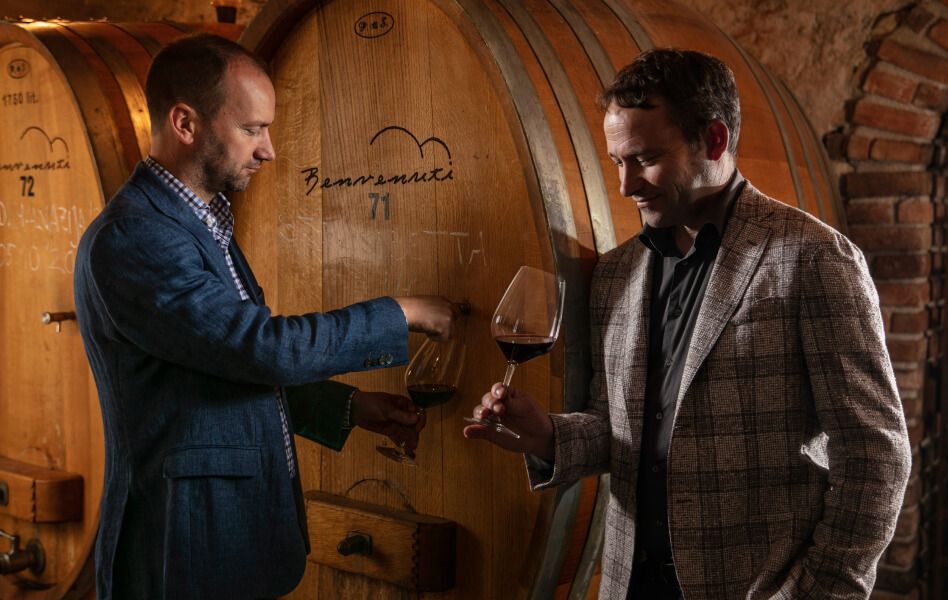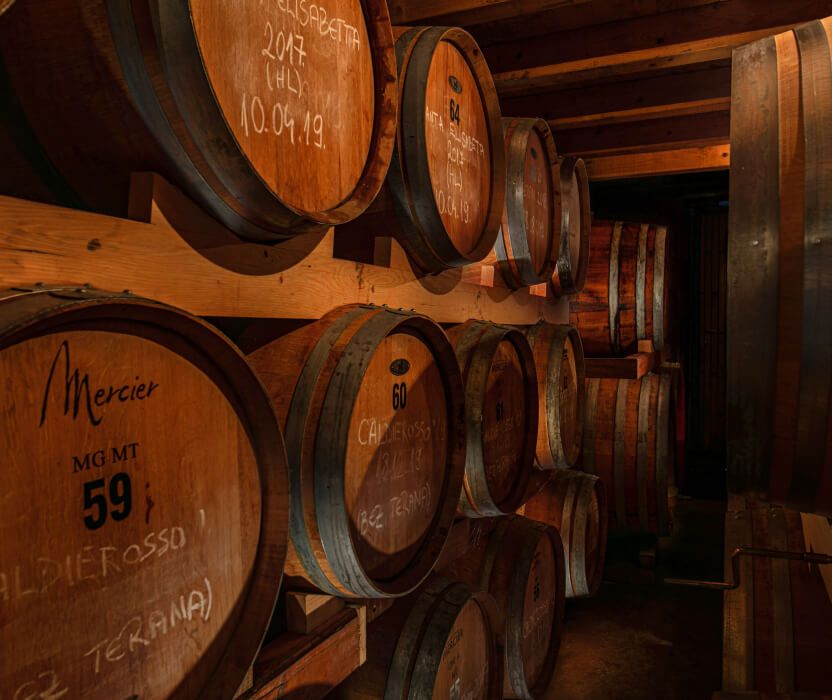 Our winery
The winery is part of our family home in Kaldir. There we monitor and devotedly tend to all our wines. We are focused on the traditional ways of aging our wine in older and aromatically neutral oak barrels as well as on the vinification method which best preserves the authenticity and the characteristics of our terroir in our wines.
The history
Central Istria's historic grape varieties are Teran, Malvasia, and White Muscat. Their presence in our region can be traced back to the Middle Ages, which to us is motive enough to try to contribute to their preservation and future. The Benvenuti family has been dealing with wine since the family's beginnings, and in more recent times, with Albert and Nikola becoming involved in the business, the family has focused solely on winemaking and this has become their only source of income. Today's winery was founded in 1946, and the first vintage under the name Benvenuti was marketed in 2003.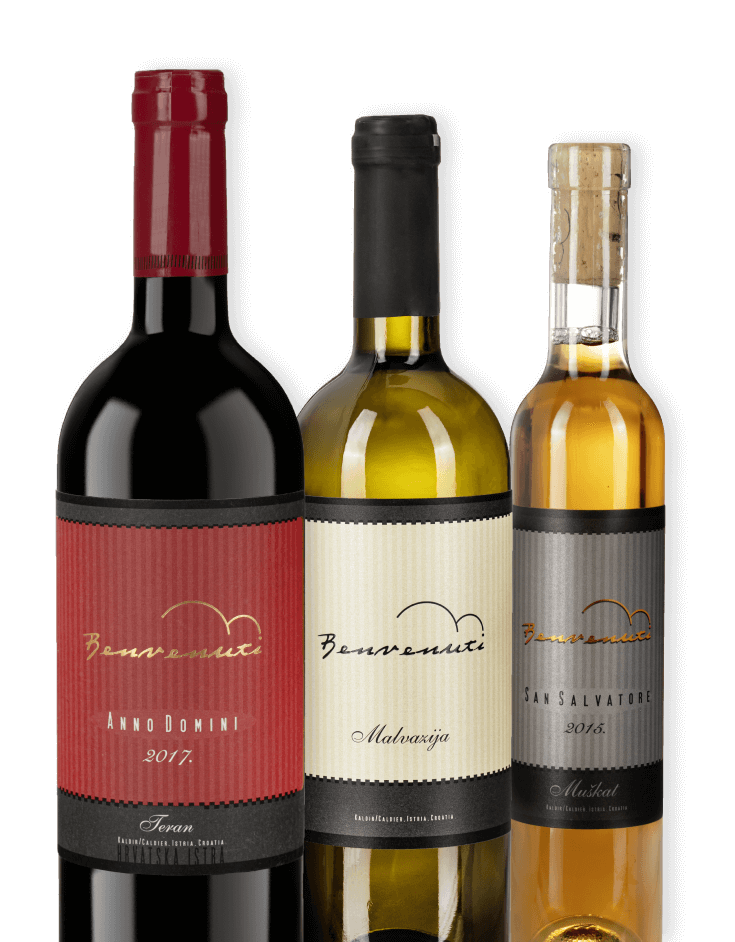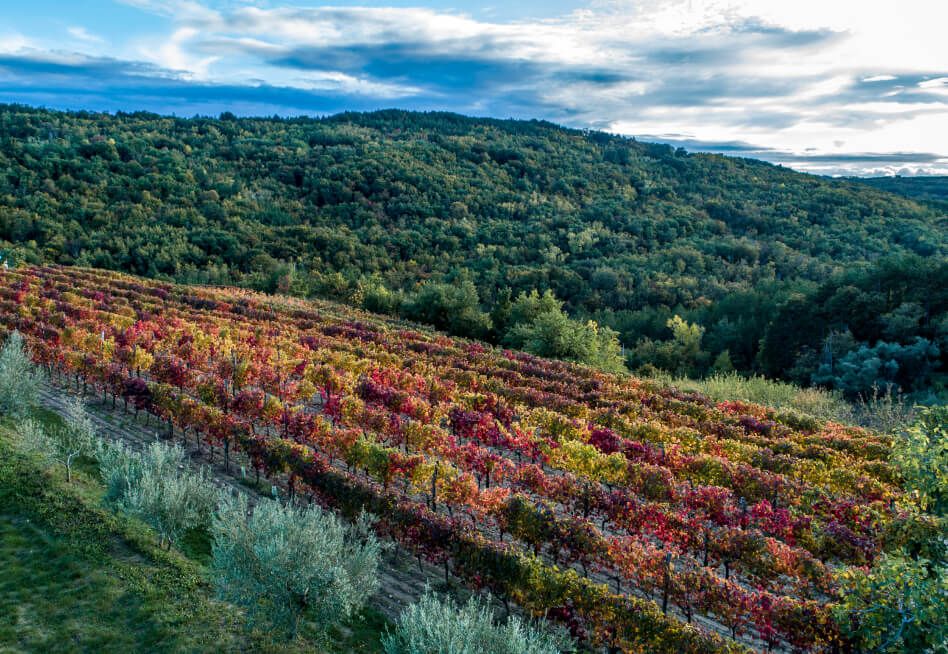 Vineyards
Vineyards are the essence of our wine philosophy, and this is where we spend the most of our time. They are all situated in some of the highest locations in Istria. For example, San Salvatore reaches the altitude of 400 metres above sea level. All of them are on sunny slopes, high above the morning fog and mist, exposed to the continuous flow of air and frequent winds – reliable allies in keeping the grapes healthy.
Soil
The soil where the vines are planted is the so called white-eye, the flysch soil with a high percentage of marl and clay. This type of nutritively poor and rather water-tight soil with a significant amount of layers coming out of the sea bed is why there is minerality in all our wines, and why there is no need to irrigate at all, even in the driest periods of the warmest years.